Get your Father's Day, Grandpa's Day, or even Birthday cards ready! It's finally here! A Male based challenge! Check out our latest Simon Says Stamp challenge: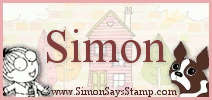 Jo
had the fabulous idea for the challenge this week 'One for the Boys' :-) You can make anything you like as long as there's something boyish about it :-) It could be from Baby Boy to Grandad, it could even be a male animal !! The possibilities are endless :-)
Look at the inspiration from our DT!
Guest Donna:
CHRIS
IRIS
TIMEA
JO
DEBBY
DOMI
LORRAINE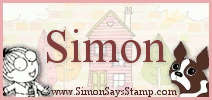 Pin It
SUBSCRIBE TO: This Blog | Our Newsletter
WE'RE SOCIAL: Facebook | Twitter | YouTube | LinkedIn | Pinterest | Google+
TAKE THE CHALLENGE: Simon Says Stamp Challenge! | Vintage Simon Says Stamp & Show Challenge